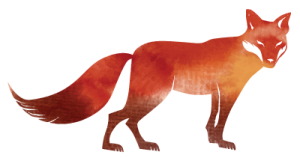 The name The Fox Path came from a poem I wrote after watching a fox move in its world with such grace and intent that I wished to embody this animal and know its wisdom. My poetry often reflects my greater connection to the whole of nature and speaks of its beauty. My recent poetry addresses the devastation of our planet, where our clean water, flora, and fauna are disappearing at alarming rates.
What would the wisdom of the fox say now? All I can do is keep writing. Poetry has the uncanny ability to uncover truths about oneself and one's culture. Accessing the unconscious mind through the image illuminates the hidden and unspoken parts of our humanity. Through the gift of metaphor, poetry enables us to see the interconnectedness of all things. Through the gift of rhythm or meter, it enlivens our sensibilities and drives us home to the sound of our own heartbeat. Poetry is a bridge that returns us to our true self and a seer that can lead us to a living future.
Thank you for visiting The Fox Path!
—Terri Glass

The Fox Path
by Terri Glass
I want to follow the fox path
and enter a different world;
become swift, light footed
wear an outrageous fur coat
aim like an arrow
toward my earthen home
dream fox dreams
in my hidden den
slip into the womb
of hibernation,
melodic and serene
and always in tune
to the perfect hues of spring.
I want to follow the fox path—
the unknown beckoning;
the ancient world of smell,
the true field of touch—
paw to ground, nose to wind,
fur radiating out
north, south, east and west.
I want to follow the fox path
and forget my humanness.
I want to follow the fox path
every morning I awake.